Please enroll your child for the upcoming 2023-2024 school year!
¡Haga clic aquí para registrarse para el próximo año escolar 2023-24!
Por favor, haga clic en el enlace azul a continuación.
CCHS Quick Links (Enlaces rápidos de CCHS)
Welcome to the CCHS Parent Resource Center!
Thank you for visiting the Chester County High School Parent Involvement page. We are excited to help you stay connected and provide you with resources to help your child.

When visiting the school's office lobby, visit the Parent Information Center for updated events and handouts. Monthly newsletters are produced with important updates, events, and celebrations. Other important documents available to you are copies of CCHS's School Compact and Family Engagement Policies. All handouts are available in English and Spanish.
Be sure to complete the Free and Reduced Lunch form, listed below, to help offset lunch costs and provide valuable resources to our school to help better your child's educational experience through Title I funding. Hard copies of this form are also available at the Parent Information Center, located in the CCHS office lobby.
If you have any questions or concerns, please reach out to Mr. Clay Murley: Click the link below to learn more.
Gracias por visitar la página de participación de los padres de la escuela secundaria del condado de Chester. Nos complace ayudarlo a mantenerse conectado y brindarle recursos para ayudar a su hijo.Cuando visite el vestíbulo de la oficina de la escuela, visite el Centro de información para padres para ver los eventos y folletos actualizados. Se producen boletines mensuales con actualizaciones importantes, eventos y celebraciones. Otros documentos importantes disponibles para usted son copias del Pacto Escolar y las Políticas de Participación Familiar de CCHS. Todos los folletos están disponibles en inglés y español. Si tiene alguna pregunta o inquietud, comuníquese con Senor Clay Murley r. Haga clic en el enlace a continuación para obtener más información.

Asegúrese de completar el formulario de Almuerzo Gratis o Reducido, que se detalla a continuación, para ayudar a compensar los costos del almuerzo y proporcionar recursos valiosos a nuestra escuela para ayudar a mejorar la experiencia educativa de su hijo a través de la financiación del Título I. Las copias impresas de este formulario también están disponibles en el Centro de información para padres, ubicado en el vestíbulo de la oficina de CCHS.
Important Document Links (Enlaces de documentos importantes)
Formularios en línea de almuerzos gratis y a precio reducido en español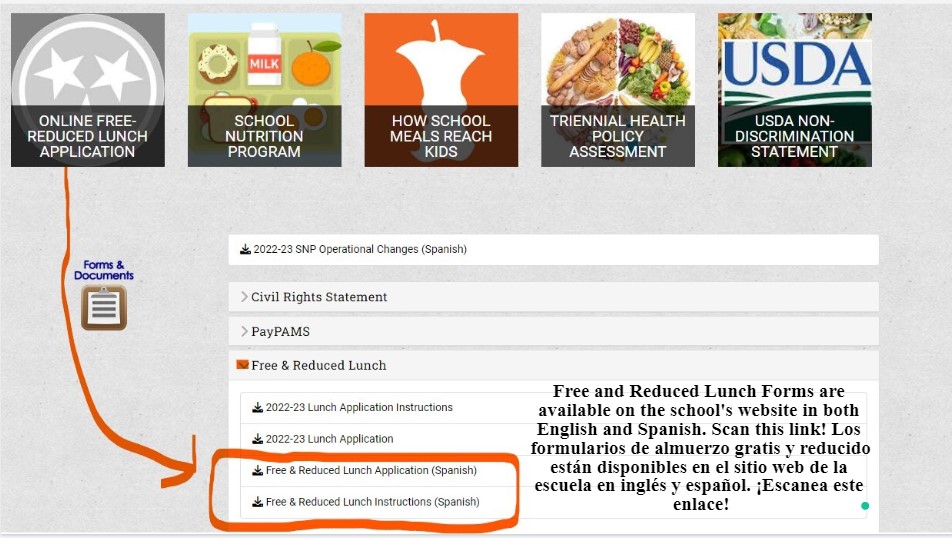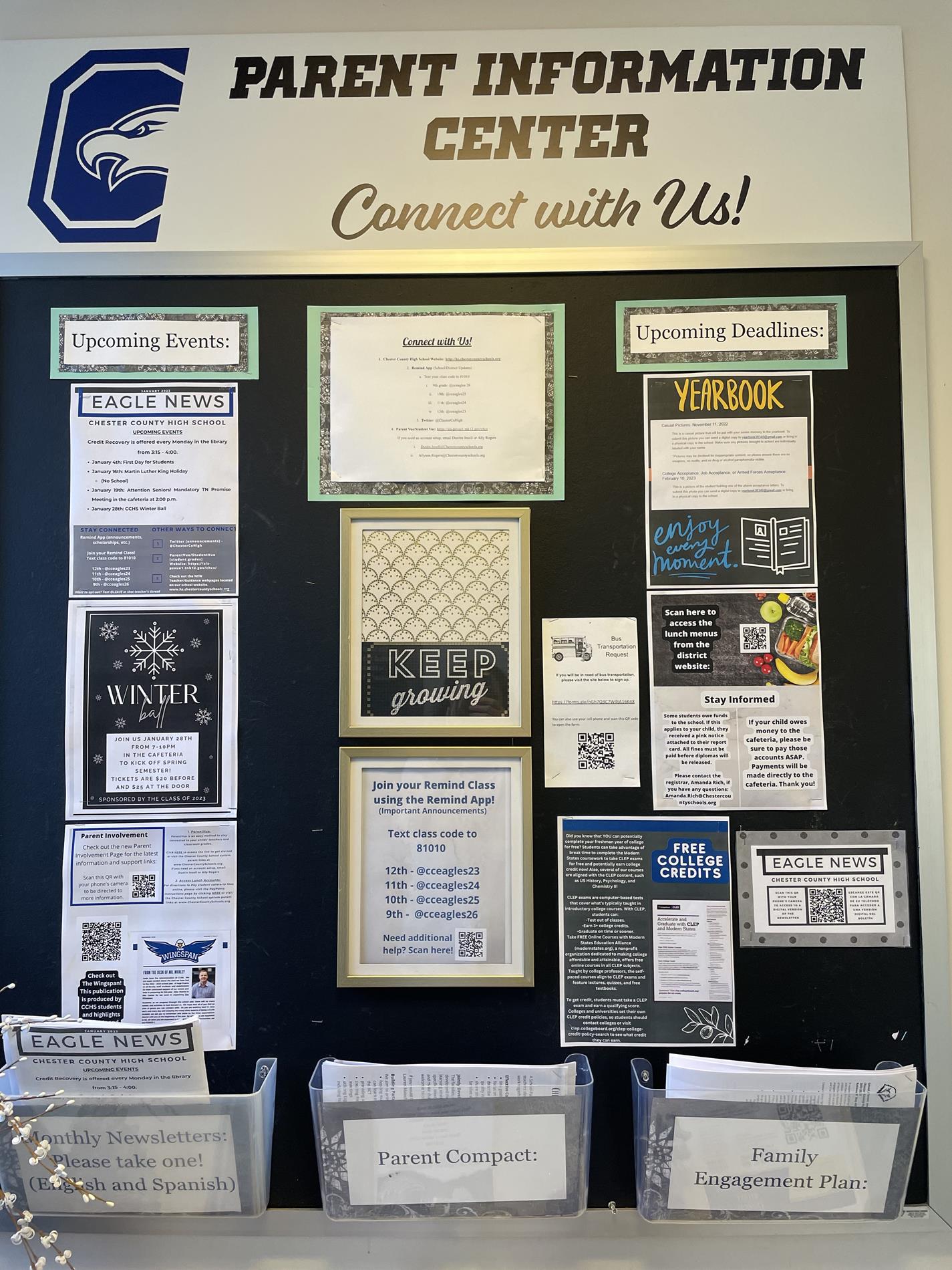 2023-2024 School Calendar